Everything You Need To Make Your 4X4 The Ultimate Off-Road Weapon – All Under One Roof!
Speak To Our Friendly Team Today For Expert Advice On Enhancing Your 4×4 – Or Simply Browse Our Catalogue Of 26,000+ Parts!
Your One-Stop-Shop For Accessories, Diff Repairs, Servicing And Everything 4x4 Related
Looking for parts, accessories and expert advice? Does your vehicle need servicing or diff repairs? Or do you want help modifying your 4×4 into the ultimate off-road machine? Then you're in exactly the right place, and here's why:
At Coastals, also known as the W.A. Diff Centre, we have over 120 years of combined experience working with 4×4's and other vehicles. You get trustworthy advice and recommendations on how to improve your vehicle. Plus, we stock over 26,000 parts and all the best brands so you have everything under one roof.
Friendly Expert Advice On How To Modify, Improve And Repair Your Vehicle
There's so much you can do to improve your vehicle's off-road capabilities and functionality – where do you begin? Whether this is your first taste of the world of 4×4's or you're a seasoned rock-crawler with decades of experience, we can help you get the most out of your machine.
You can get honest expert advice on suspension; locking differentials; tyre recommendations, installing bash plates, roof racks, rock-sliders and so much more. The possibilities are endless! We can also help with scheduled servicing and repair work which makes us your all-in-one 4×4 solution.
Looking For A Particular Part? We Stock A Huge Range Of 4x4 Parts And Accessories
Have a part you've been searching for? Or have a specific problem or feature you want to install on your vehicle? We stock over 26,000 parts and the largest rage of 4×4 accessories in W.A. so you can search our online store to easily find what you need.
Not exactly sure what you're looking for – or want an expert recommendation? We'd be more than happy to provide you with some friendly advice. Simply click the button below to speak to one of our specialists – they love talking everything 4×4 with clients like you!
29Yrs
Experience
10,000+
Clients Served
5000+
Diffs Repaired
26,000+
Parts Stocked
View Our Best-Selling Products
Communication Accessories
More Details
Suspension
More Details
Roof Racks
More Details
See The Coastal's Experience For Yourself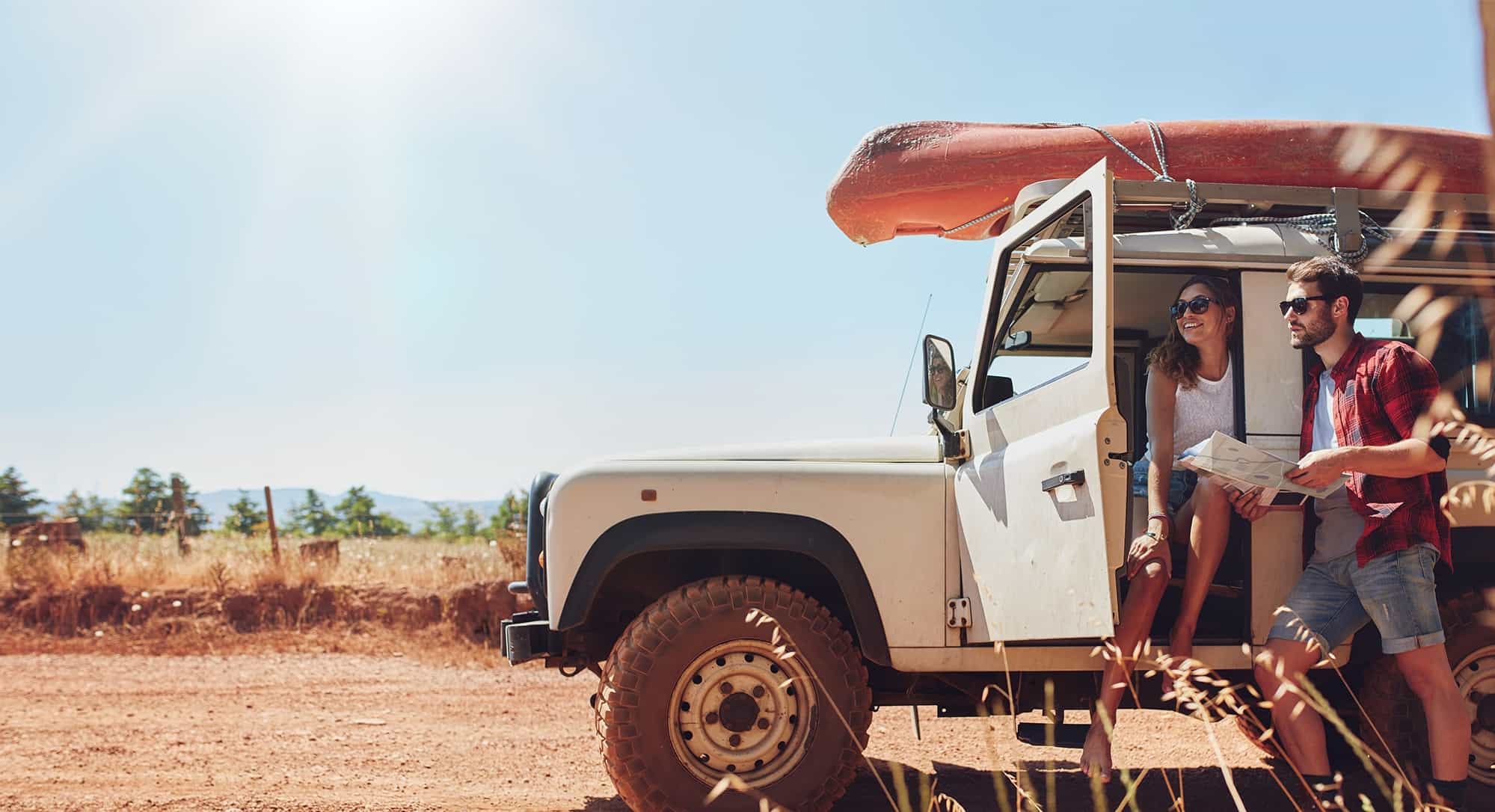 Download Your FREE Guide To MakingYour 4x4 The Ultimate Off-Road Machine!
For a limited time only, you can download a FREE copy of: 'HOW TO HAVE A BIGGER, BADDER AND BETTER 4X4! 7 Must Have Upgrades To Unlock Your 4x4s Raw Power To Do Anything!'. Here's what you'll discover in this FREE and exclusive guide by one of W.A's largest 4×4 accessory providers:
Over 30,000 parts have been reviewed to find these core 7 upgrades you can do to build your ultimate 4×4 dream machine!
1 simple upgrade you can do to get better performance and distance when you go off roading in your 4×4!
The truth about online stores and how they've been ripping off honest 4×4 drivers for years – we'll expose the truth about how these scammers lure you in with cheap prices which can cost you $1000's in repairs!
The $179 accessory you can invest in today that can save you upwards of $10,000+ over the life of your vehicle
Simply fill in your details below and get this guide sent straight to your inbox.
Not sure where to begin? Or have a number of things you need to address or upgrade on your vehicle and want to speak with a real person? Then click the button below and get in touch with our expert team today. We'd love to help you with anything you need and provide you with some friendly, no-obligation advice about making your 4×4 safe, reliable and ready to tackle anything you throw at it! Read More
4x4 Accessories Shop & 4wd Equipement Store in Perth
If you're looking for a one-stop-shop for all your 4x4 needs, then you don't have to look any further than Coastals. Whether you're looking for a service, repairs, maintenance or the latest 4x4 accessories on the market - we've got it.
The Premier 4x4 Store in Perth
We're incredibly proud and excited to set the standards for
4x4 shops Perth
with tons of new, high-tech
4x4 accessories
and equipment that will make your on-road and off-road adventures equally as awesome. Our wide range of modern equipment is complemented by our world-class customer service; we are constantly trying to exceed our customers' expectations.
Why Coastals Is The Ultimate 4x4 Shop in Perth
Coastals is a tantalising combination of Coastal 4x4 and
WA Diff Centre
that has turned us into one of the most sought after
4wd shops in Perth.
Although both businesses were excelling on their own, together we make a formidable team of highly experienced, passionate people who love everything about 4x4. The amalgamation has resulted in us offering Mechanics, Auto Electricians, Motor Trimmers, 4x4 accessory fitters and specialist driveline mechanics all under one roof. We really mean that we are a one-stop
4x4 shop in Perth.
Our wide range of accessories includes everything from battery trays and bullbars to recovery equipment, lighting, storage and pretty much everything else in between.
Why buy with Coastals 4x4?
There's a reason that we're one of the most popular
4wd stores in Perth
and these are just some of the things that our clients love about us:
200 years combined experience: Let's get this straight, none of us are even close to 200 years old, but when you combine all of our staff members and the number of years that we have in the 4x4 field, we easily cross that line. Our staff are the creme of the crop when it comes to their expertise, and every clients knows that they can rest assured that we know what we're doing.
Quality workmanship: When you have the amount of experience that we do, it goes to say that we are incredible at what we do. However, what sets us apart from the rest of 4x4 stores in Perth is that all of our employees live, breathe and eat 4x4 and that means we are as passionate about our clients' vehicle and their adventures as they are.
Large 1000sqm workshop: After the amalgamation, we had a lot of people and a lot of vehicles to fit into one space. Our brand new mechanic workshop in Perth is 1000sqm and gives us and our clients all the room they need to comfortably kit out their cars.
Massive range: Have we mentioned that we stock everything 4x4? Our accessory range is magnificent and we're bound to have whatever it is you need in our store and if you're looking for something specialised - let us know and we can get our hands on it for you.
Unrivalled customer service: When it comes to customer service, we never deliver anything but the best. From our support teams to our sales and our mechanics to technicians; every one of us knows that the customer is the most important and we treat them as such to ensure they have an incredible experience with Coastals.
Have a look at our
4x4 shop in Perth
for an extensive range of 4wd accessories and services all under one roof. Place an order at our shops, through the
4WD online store
or contact us directly and we'll happily help you out.
Read Less
We Have The Broadest Selection Of Parts From All The Best Brands On The Market
90 Day Money Back Guarantee On All Parts Installed
We back ourselves and the quality of our parts and fittings. If for whatever reason you aren't happy with the part or accessory you've purchased, or there is an issue with your fitting – simply let us know and we'll fix the issue or happily refund every single dollar you've paid us.
Our Clients Keep Coming Back Because We Give You Expert Advice And Good Old-Fashioned Service
Took the new 150 Prado in to get it all tow ready (air bags, tow pro brake controller and new plug receiver for the van). Had a pretty good idea what I wanted, but always good and reassuring to talk to guys who know what they are talking about because they get off road and tow themselves. Very tidy work, super happy with the finish and cheaper than a couple of the bigger name stores.
We got a light bar fitted by these guys. Service was fantastic. Have had dealings with both Aaron and Steve. Both knowledgeable about the products and cars, not pushy either. Will definitely be going back there again and highly recommend these guys. Know what they are talking about.
Great customer service, friendly staff. I've had my vehicle serviced twice, was advised on up coming maintenance. No hesitation in recommending this company.
Great service. Good range of products. Knowledgeable sales people.
Very friendly and helpful staff. Did a great job on our Toyota Landcruiser.
Awesome service by the guys down at Coastal 4x4.. Got air bag suspension install done by them. Quick and professionally done..
No-Obligation Advice On How To Make Your 4x4 Tough, Reliable And Functional
If you need help modifying your vehicle, finding parts and accessories, or just want honest and trustworthy advice – then contact us today. We're WA's most trusted 4×4 and diff repair specialists for a reason. Not only do we know off-road vehicles back to front and give you good old-fashioned service – we're 4×4 enthusiasts ourselves.
We understand your vehicle is your pride and joy, so we treat your rig with the same care we would our own. We know you want it to be reliable, practical and tough as nails – and that's exactly what we can help you achieve.